7 Places for the Best Karak Chai in Dubai
 A steaming cup of chai is one of the most popular choices for a low-key outing, and is the perfect elixir for a seamless start and end to the day. Here is a list of some of my favorite tea places in Dubai.
Khouk Al Shay 
One of the most popular late night hang out spots which is always buzzing with  twenty-something youngsters. My favorite here is a cup of karak chai with a dash of ginger, it isn't stridently flavored and works perfectly with their famous Oman chips cheese paratha roll.
Filli's 
Another hot favourite that is popular for its karak zafraan chai. The extra saffron added in it makes it even more aromatic and tasty. To the good luck of all you insomniacs, you can devour your Fili tea, sip by sip until 2am.
Dunya Al Sham Pastry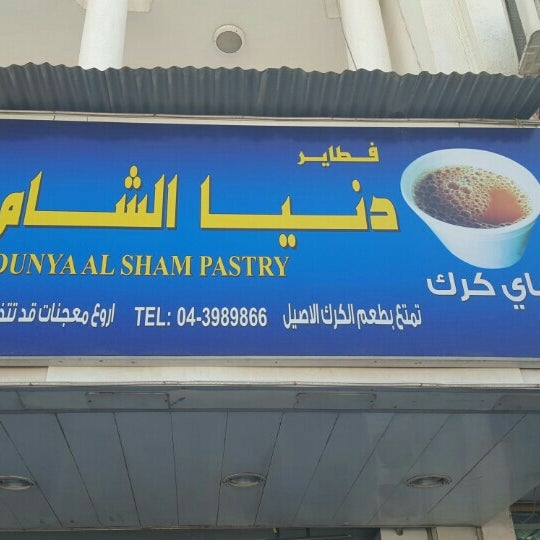 Dunya AL Shaam is in Satwa , known for its chai & small pastry
Raju Omlet 
Aside from its cozy interiors and lip smacking egg dishes, they do a great job with their ginger cutting chai, that is slow cooked and is served in the perfect quantity to invigorate your senses.
Tea Junction 
A variety of extensive tea blends, Tea Junction's passion for tea has also been instilled in the exterior of the café which looks like a tea-pot, when looked at from any angle. The homely like vibe, the music and the cozy sofas are simply perfect for unwinding over a great conversation and a hot cuppa.
Cha Cha Chai Café 
Let your senses tingle with all the aromatic flavors of tea along with smooth bubbly, offered in many flavors, as you settle down in a cozy spot and enjoy your favorite live sports match. Don't forget to order the paneer tikka sandwich which is absolutely delicious!
Hara Cafeteria 
                                                                                                                  Source : masala