This world famous  food really needs no introduction. But there are plenty of people that don't know some of the most interesting facts about this delicious sweet! I will just tell you that it is equally dear to the young and the old and to men and women and that you will be surprised to know that your favorite cocoa has been in for more than 3000 years!
You've probably read that chocolate affects your brain by causing the release of the "happiness neurotransmitters" – serotonin, dopamine, and endorphins. Like coffee, chocolate is also a potent source of polyphenol antioxidants.
But experienced chocolate hackers also know chocolate to be a useful tool for improving performance in lesser-known ways. In fact, cacao exerts a systemic effect on the body, with benefits ranging from improved healthy blood flow and cognition to beneficial alterations in gut bacteria! Here are some of the most important benefits of chocolate (besides taste…).
It Reduces Risk Of Stroke
Researchers in Finland have found that chocolate consumption lowers the risk of suffering a stroke – by a staggering 17 per cent average in the group of men they tested
It Boosts Heart Health
Regular chocolate eaters welcome a host of benefits for their hearts, including lower blood pressure, lower "bad" LDL cholesterol and lower risk of heart disease. One of the reasons dark chocolate is especially heart-healthy is its inflammation-fighting properties, which reduce cardiovascular risk.
It Can Help You Lose Weight
Chocolate Can help you lose weight.  Really!! Neuroscientist Will Clower says a small square of good choc melted on the tongue 20 minutes before a meal triggers the hormones in the brain that say "I'm full", cutting the amount of food you subsequently consume. Finishing a meal with the same small trigger could reduce subsequent snacking.
Happier Kids
Women who ate chocolate daily during their pregnancy reported that they were better able to handle stress than mothers-to-be who abstained. Also, a Finnish study found their babies were happier and smiled more. Hmm, so your options are popping a piece of premium chocolate or sticking a pacifier in your screaming baby's mouth?
Reduced Stress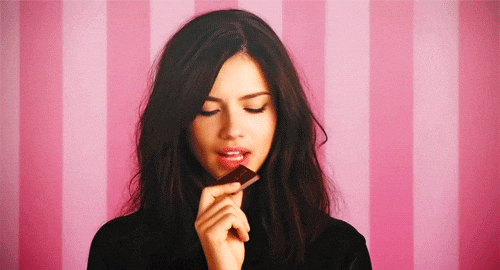 UC San Diego researchers recently confirmed what your fat pants could have told them back in college: When times get tough, people tend to dip into the chocolate stash more often than they might otherwise.
And as it turns out, that kind of emotional eating might not be such a bad thing. You know what kind of havoc stress and its sneaky sidekick cortisol can wreak on your body. Swiss scientists (who else?) found that when very anxious people ate an ounce and a half of dark chocolate every day for two weeks, their stress hormone levels were significantly reduced and the metabolic effects of stress were partially mitigated. After a breakup, break out a dark chocolate bar rather than a pint of ice cream.