Tips To Help You Dress This Summer
Prev
1 of 6
Next
Figuring out what to get dressed in each morning when your brain is only 50% on is hard enough. Doing it with the expectation that your entire body is going to transform into a bloated, sweating, frizzled, frazzled mess as soon as you step out of your (hopefully) air-conditioned abode is enough to send you back to bed.
It's rough out there for anyone trying to project a certain amount of look in the summer, aside from the fresh-from-the-gym, damp one. It's all about thinking strategically and taking a few shortcuts that ensure maximum breeziness. To help, we headed to the beach on a particularly sweltering day to put in practice some hot-weather style moves that'll keep you looking as un-melted as possible.
Do
Use interesting design details When I go to the beach I prefer to cover up rather than expose all my upper skin to the sun. This is easy to do when you have a few very thin blouses or tunics. It doesn't matter if they are see-through because you will be wearing it with either your bikini or singlet underneath. you can combine with either shorts or a long skirt if you like to cover up your legs as well.
Wear fitted T-shirts. Summer is a time for more body conscious dressing so ditch those unflattering baggy T-shirts and instead opt for a more fitted look. Agnes b, Gap and Marks & Spencer are excellent sources for cotton/Lycra-mix fitted T-shirts – stick to white and black for a classic look worn with suits and jeans, and mix in neutrals such as khaki and stone for an up-to-date look.
 Give your bare feet time to get used to sandals. The first hint of sun and we forget about tights and stockings. But beware! While your newly liberated feet may look beautifully naked in strappy sandals, blisters are not a good look. Toughen up your skin with surgical spirit applied morning and night and wear your stocking-free sandals around the house for a week before venturing outside.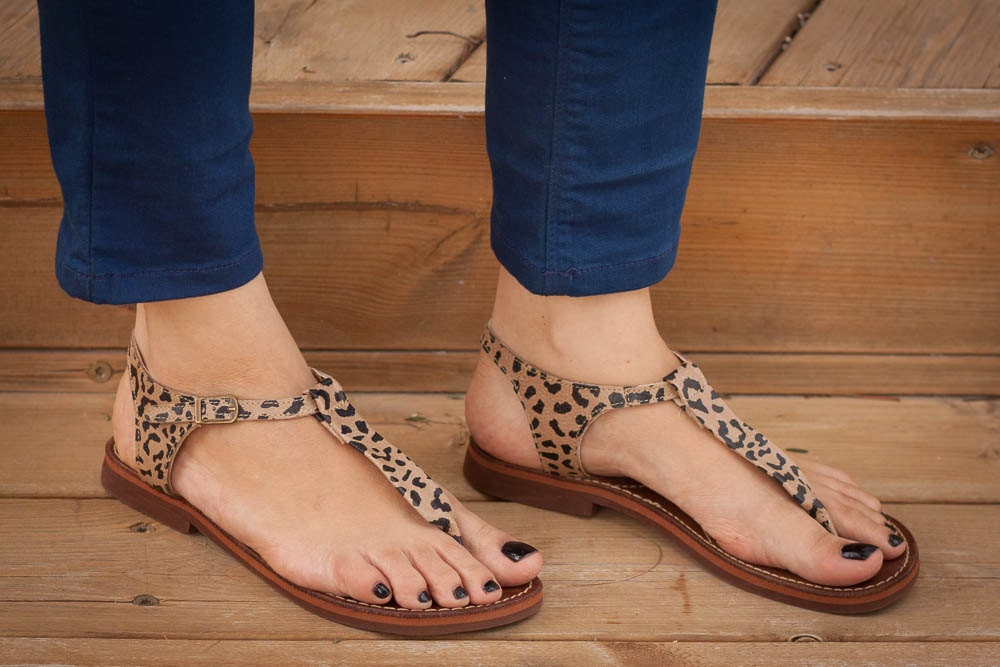 Don't

Wear open toed sandals with chipped nail varnish. Summer requires conscientious grooming and feet should be your first stop. A weekly ten minute pedicure at home, including nail varnish, will address a multitude of sins. To make toes look shorter use darker colours; to emphasis a tan, apply pale frosted colours, or try glittery varnish to catch the light. Also, if you plan to wear thongs or flip flops, get hard skin removed!
 Wear a short skirt if you've got bruises and marks on your legs. Without the protection of wintry tights, it goes without saying that if you're going to display your skin to the world then it needs to be well maintained! Fake tan will cover a multitude of sins while spending time exfoliating and moisturising bare legs and arms will make all the difference.
 Wear very short shorts. Rarely flattering on any figure, shorts should never be ultra short. Hovering above the knee is a much more flattering length or if in doubt opt for capri pants. Try a slightly looser fit than you would ordinarily wear. Combat-style cut off pants look great paired with a tight T-shirt and flip flops but don't even consider wearing shorts to the office, no matter how 'tailored' they appear.
Source: refinery29 , dailymail, 40plusstyle